Selective sorting: what is it today?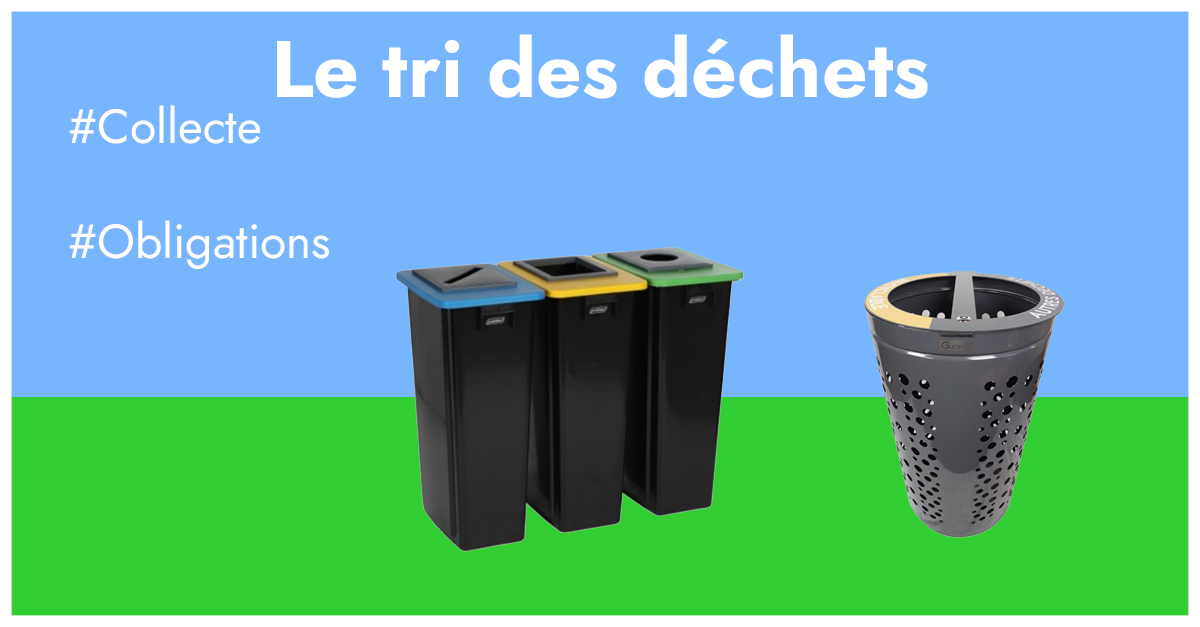 The selective sorting consists in sorting and recovering the waste according to their nature: metals, paper, cardboard, plastic, glass, wood... to facilitate their recycling.
According to the national instructions, the grey bin is for household waste, the green bin for glass packaging, the yellow bin for loose packaging (bricks, cardboard, plastic, metal) and the blue bin for all paper (newspapers, magazines, books, notebooks, envelopes).
All producers and holders of waste (companies, businesses, administrations, communities ...) are concerned by the selective sorting:
that are collected by a private service provider
or which are collected by the public waste service and which generate more than 1,100 liters/week of waste (all waste combined), alone or in groups, on the same site (for example, a tertiary building or a shopping mall).
Examples:
A carpentry company collected by the public service on its activity zone and which produces 3 m3 of wood per week
A shopping mall with 10 stores collected by the same service provider
A construction or building renovation company using private service providers to manage the waste produced on its sites and in its offices
Since 2016, professionals producing more than 10 tons of biowaste must set up a source separation of biowaste (food waste and waste from the maintenance of parks and gardens). From January 1, 2023, this threshold is lowered to 5 tons of biowaste per year and from December 31, 2023, all professionals will have to set up a source separation of biowaste, regardless of the annual quantity of biowaste produced.
Source: CCI France - ecologie.gouv.fr