Your tailor-made projects: stainless steel storage and cooking solutions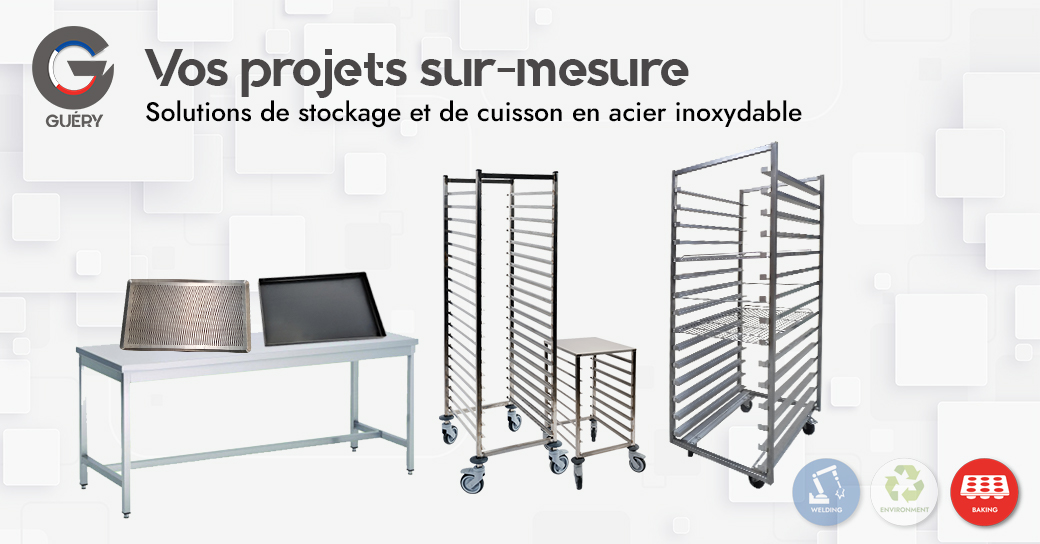 You know us from our catalogue of bakery equipment or our know-how in industrial moulds?
Discover also our stainless steel storage and cooking equipment, tailor-made for your industrial or semi-industrial needs.
We have produced a brochure to show you our options and possibilities for the design of various products:
pastry ladder, laboratory ladder, stainless steel gastronorm ladder
storage trolley, cooking trolley, stainless steel freezer trolley
stainless steel work table
stainless steel, blued sheet metal or aluminium grid, plate and tray, depending on their use
Do not hesitate to contact us to discuss your projects, we would be delighted to find solutions.